Compact Multi-game Table Foosball, Pool, Air Hockey, Mini-bowling, Shuffleboard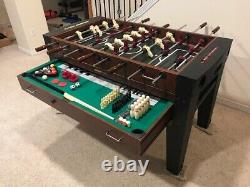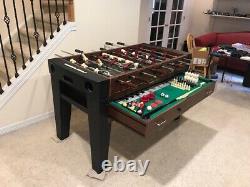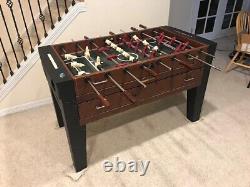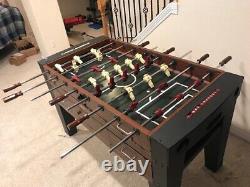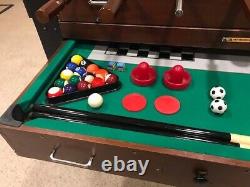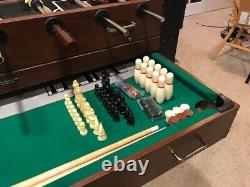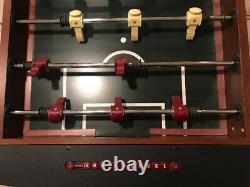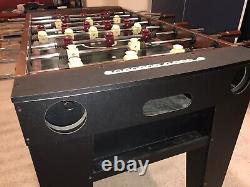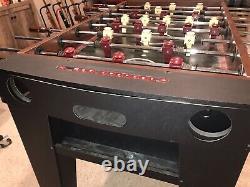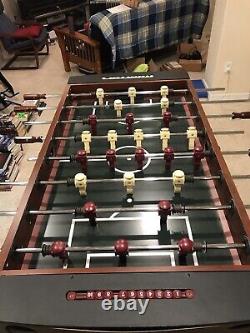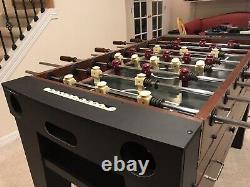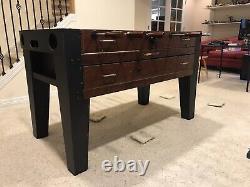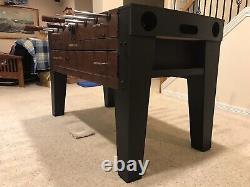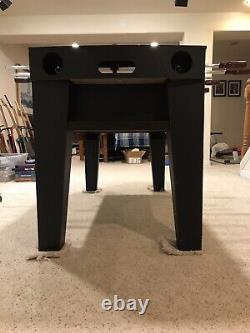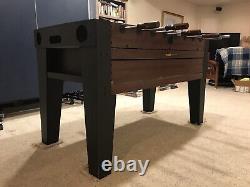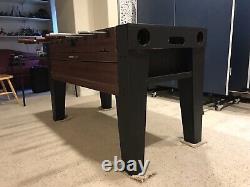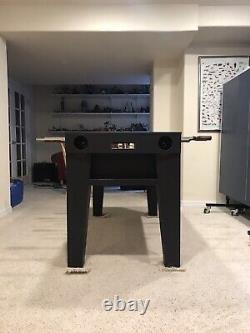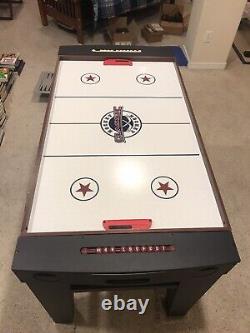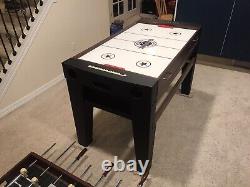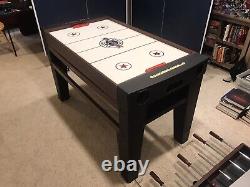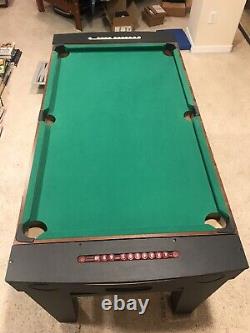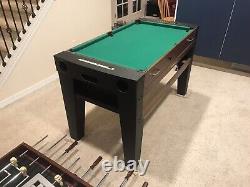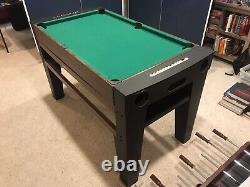 This compact multi-game table features three full-table games and many accessories for other play. Via sliding out the top deck, foosball, pool/billiards, or air hockey can be installed for play in the main table area. One deck features foosball, while the other has pool on one side and air hockey on the other. The air hockey plugs into a conventional outlet. Any deck that is not in use can be slid out and stored on the lower level.
Items are also included for chess, checkers, shuffleboard, backgammon, and mini-bowling that can be stored in the two shelves along the edges of the table or any table not in use. There is an additional board included for playing some of these games. The table has wear around the edges of the wooden boards and on its feet, but all play items are in excellent condition if not still in the packaging. The play area itself is 27" by 46" while the largest dimensions of the table (with foosball installed) are 58.5" by 50" by 37 (length, width, height). Foosball table deck with score counter.
Air hockey/pool table deck with score counter. Board for chess/checkers, shuffleboard, and backgammon.
Full set of billiard balls with cue ball, 2 chalk cubes, and pool triangle. 30 checkers (15 white, 15 brown).
6 shuffleboard rollers (3 red, 3 brown).

---