Triumph 4-in-1 Rotating Swivel Multigame Table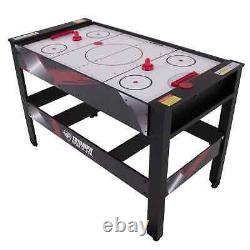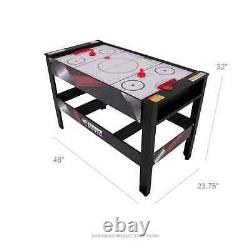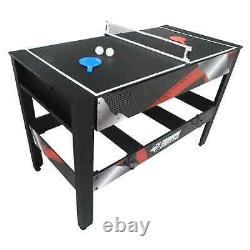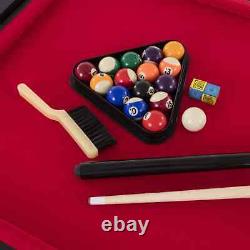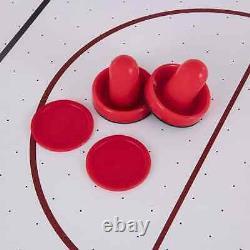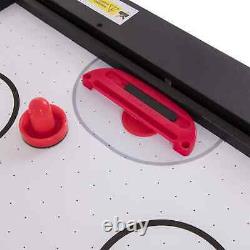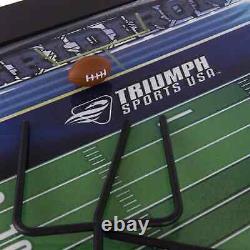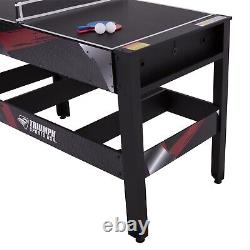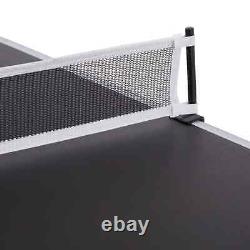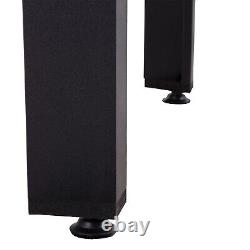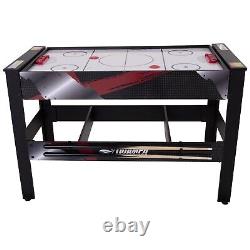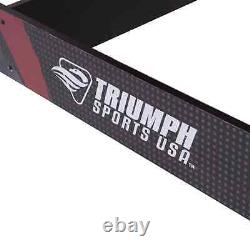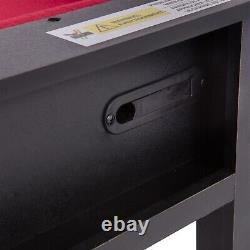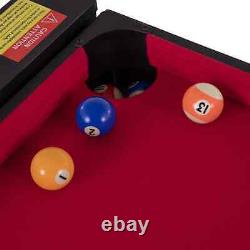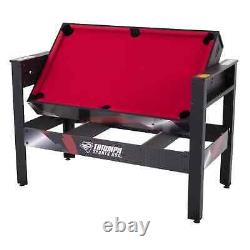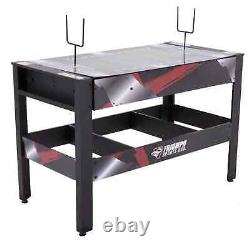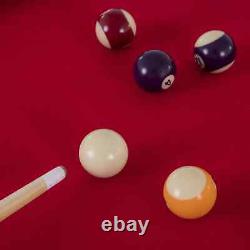 Introducing the Triumph 4-in-1 Swivel Multi Game Table, your ultimate entertainment hub that brings four fantastic games together in one convenient rotating design. Experience the thrill of air hockey, billiards, table tennis, and launch football all on a single table!
With its patented central air distribution system, this table offers a genuine air-powered hockey experience with consistent airflow across the entire tabletop, providing non-stop action and excitement. Unlike other tables with non-air powered "push" hockey, Triumph ensures you get the real deal.
Crafted for durability and stability, the table includes both end and side brace support beams, guaranteeing extra strength and resilience to withstand rigorous gameplay. Measuring 48" L x 23.75" W x 32 H, this table is perfectly sized for youth and teenage players, making it an ideal addition to any game room with limited space. Not only does this multi game table bring you endless fun, but it also comes fully equipped with all the accessories needed to enjoy each of the four games right away. No need to worry about purchasing additional items - everything you need is already included. Sporting a sleek black color, this Triumph table adds a touch of elegance to your gaming area.
The brand, known for its quality, ensures you'll have a reliable and enjoyable gaming experience for years to come. Get ready to rotate between four incredible games in seconds and keep the excitement going with the Triumph 4-in-1 Swivel Multi Game Table!

---